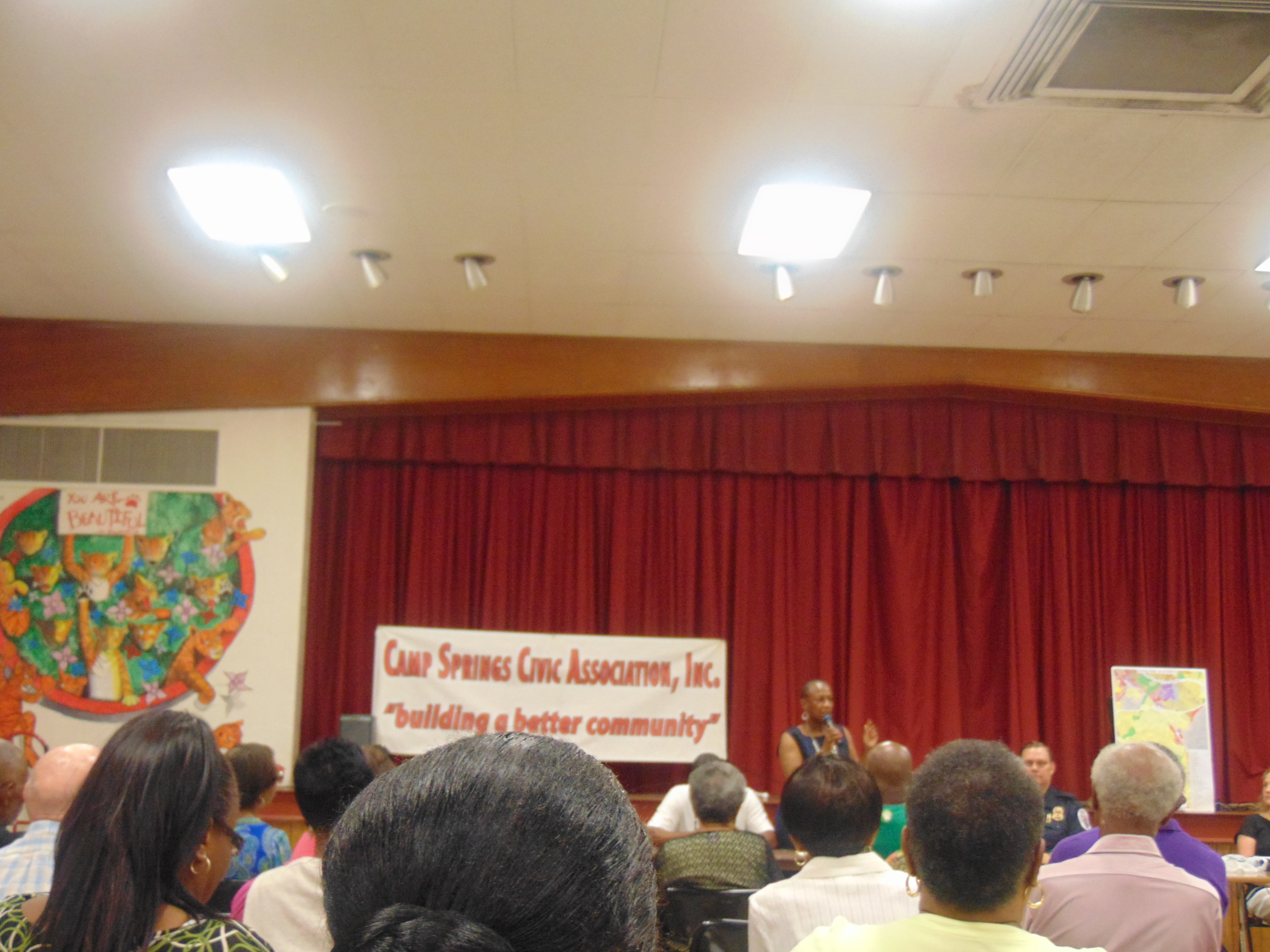 This past week I had the pleasure of attending the Camp Spring Civic Association meeting for the first time. It was held at Thurgood Marshall Middle School in Temple Hills, Maryland. It was the best decision I made that Wednesday. I found out about the meeting from prospecting in the area of a property I recently sold. One of the committee members invited me to attend. Attend I did. Not only did I show up, I signed up for a membership which was only $10 per household.
I truly enjoy giving back to people. Whether it be my friends, strangers, running a 5k to raise money, I love paying it forward.
The chief topic for the evening concerned local zoning laws. Zoning laws are in place to help property owners protect their investment; for the community and neighborhood. Ruby Sherrod Associate Director at Prince George's County Department of Permitting, Inspection and Enforcement was able to shed insight on actual zoning codes violations and procedures to report violations.
Did you know there are roughly 3,500 vacant properties in the county and over 25,000 foreclosures registered? With so many vacant, abandoned and foreclosed properties, its important to report violations to prevent crime as well as maintain the property values of the habitable properties surrounding them. The county monitors, inspects, boards and maintain these properties.
Karyn Crichton is the Planning Coordinator for the Prince George's County Planning Department. She introduced a brilliant idea to brand Camp Springs. Similar cities within the county have banners on light posts and Welcome signs when you enter the town. I found that to be a great idea for branding the city.
As a taxpayer its good to get involved in the community. There will be a first annual 5k walk coming up on October 17, 2015. To obtain more information about how to get involved in the race or the community, visit the Camp Springs Civic Association website.