Dumfries is a small city in the state of Virginia with a population of about 4,961 people. It's one of the oldest towns in Virginia. Its 79.8 miles from the capital city of Richmond and 31.5 miles from the nation's capital of Washington, D.C. Either way you go, you're bound to find amazing attractions nearby. Dumfries is also the direct neighbor to the Marine Base, Quantico. Quantico is rich in history and tradition. Today the base is used to educate as well as train marines of the future to be better equipped, the best led, and most disciplined troops to defend this country.
In 1968, "the base was redesignated the Marine Corps Development and Education Command (MCDEC) in the spirit of the command motto, "Semper Progredi" — always forward." "Nov. 10, 1987, the Marine Corps Combat Development Command was created, cementing Quantico's central role in developing concepts, plans, doctrine, training and equipment for the 21st century Marine Corps." Quantico can be considered a city of its own. It houses thousand of marines and their families. They have their own schools, health facilities, shopping opportunities and a hotel dubbed "The Crossroads Inn". Quantico is a self contained marine base. However, if the marines choose to venture out, there are several restaurants and museums they can explore right in Dumfries.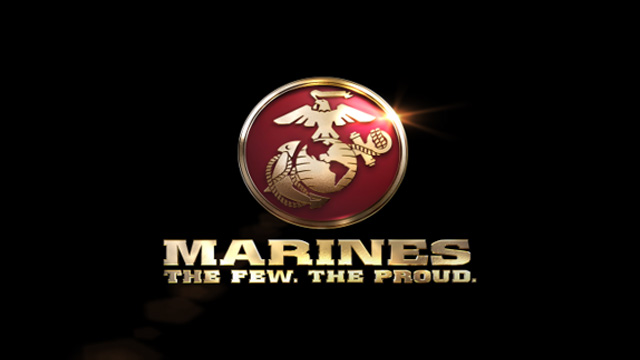 Dumfries is adjacent to the beautiful Potomac River. Tim's Rivershore Restaurant gives you the opportunity to dine on crabs, clams and calamari while simultaneously enjoying breath taking views of the Potomac. Tim's restaurant sits right on the Potomac. Most Yelpers give Tim's a 3.5 star rating. It's also considered one of the top 3 restaurants you must check out while you're in Dumfries. Some other local staples are Mandarin Court for Asian cuisine and Tiziano's for your Italian taste buds. Tiziano's is very unique in that it has striped lobster ravioli which is something you don't see every day.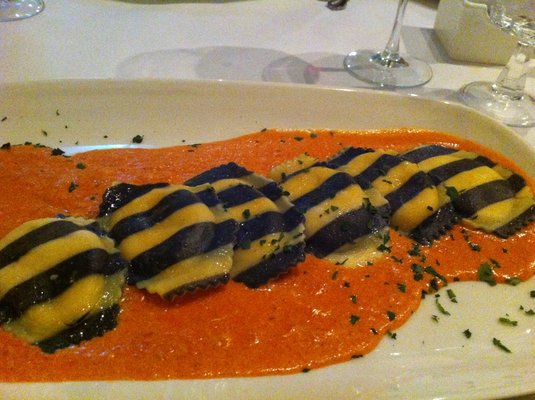 Patrons of the restaurant give the striped ravioli mixed reviews but the lasagna seems to steal the show hands down.
I'm headed back to Dumfries next weekend. I'll be able to give a more accurate review of the lasagna after I taste it for myself. Lasagna is one of my personal specialties in the kitchen but I'm always open to new versions of the dish. I may even check out the Weems Botts Museum. On second thought, the museum is rumored to be haunted. I don't do ghosts or the paranormal. Some people are into that kind of thing, I'm just not one of them.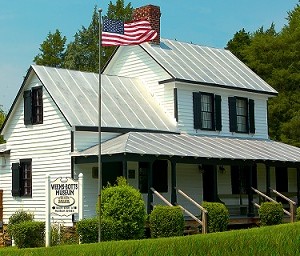 The Weems Bott Museum houses the history of Dumfries in an actual house situated on the corner of Duke and Cameron Street. Admission is $6 for adults, $2.5 for seniors and kids. All children under 6 can explore the museum free of charge. The museum is open on the weekday as well as weekends opening at 12pm and closes at 5; with the last tour beginning at 4:15. The museum's mission is to foster and promote appreciation of the historic heritage of its home city, Dumfries.
Dumfries gives you that down home feel without going too far south. However, you have to convenience of being close to big cities such as Fredericksburg and Woodbridge with Richmond and Washington D.C. a hop skip and a jump away. Homes are very affordable with reasonable taxes. Just last month, the average price of an attached home was $173,306. If you're considering moving to Dumfries, give me a call. I'd be more than happy to assist you.